Top Universities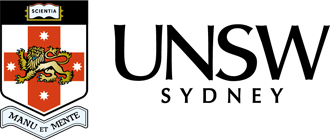 Universal Students' Consultancy – Education and immigration Specialists Worldwide offers extensive educational and immigration services not only to local students but from four corners of Pakistan, who wish to study in the United Kingdom, Australia, United States of America, Canada, Ireland, Sweden, Netherlands, Germany, New Zealand, Russia, Poland, Cyprus, Portugal, Turkey, China and many more. 
Universal Students' Consultancy is committed to provide concrete and qualitative services.
Our objective is to offer professional guidance to students seeking educational opportunities worldwide and enable them to make the right choice with comfort and joy. Universal students' Consultancy is a group of experienced consultants and lawyers in Pakistan. They advocate legal immigration worldwide. They are honest, friendly, reliable and approachable and always treat their clients with courtesy and great smile. Being one of the pioneers in providing consultancy services in the parameters of overseas education.
Academic and Career Counseling
Universal Student Consultancy helps students to choose right program and course to study in right country.
Counseling for Formatting of Documents
Formatting documents is next big thing to get success for student immigration. In documentation we mainly prepare our students according to requirements.
Counseling on Admission letter
Universal Student Consultancy is authorized by various reputed educational institutions across the world
General Inquiry Form
The Best Choice
What Our Clients Say
"I got to know about USC Consultants and their services are unmatchable.Respectable Ch Zahid Hussain,I highly Admire him and his professional attitude.He is a Genuine and a Highly Experienced person having accurate and authentic information on all visa related issue"
"Best Student consultants and very cooperative with students
Great job done by USC Team keep it up. "
"I'll Give them a five star, since without their proper guidance help we wouldn't have been able to apply on time or opt for a university that was up to the mark. Very Nice experience with USC.."
Memberships and Affiliations